"POLSKI krok po kroku 1" coursebook
Polish for foreigners coursebook - beginners
The textbook introduces the student, who has started learning, into the secrets of the Polish language step by step. It is written only in Polish to immerse them in the new language straight away. Well thought-out structure of dialogues and texts, where the characters explain individual words and phrases as well as excellent graphics illustrating texts and exercises make the learner quickly take up the challenge of solely using the Polish language in the class. Grammar problems introduced exclusively in context, clear and structured tables as well as a variety of exercises will allow the student to acquire practical aspects of the difficult Polish grammar. Dialogues and communication exercises are proposed instead of tedious inflection. From the first chapters onwards, the wealth of vocabulary and vivid thematic summaries build a substantial vocabulary range and thus a sense of self-confidence – the key to unobstructed communication.

Students quickly start to talk and think in Polish!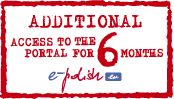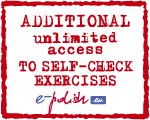 204
min.
MP3
| | |
| --- | --- |
| Title | POLSKI krok po kroku 1 |
| ISBN | 978-83-930731-0-8 |
| author | Iwona Stempek, Anna Stelmach, Sylwia Dawidek, Aneta Szymkiewicz |
| type | Coursebook, e-coursebook |
| skills | listening comprehension, writing, vocabulary practice, speaking, reading, grammar practice, pronunciation practice |
| number of pages | format | weight | 180 | A4 | 820 grams |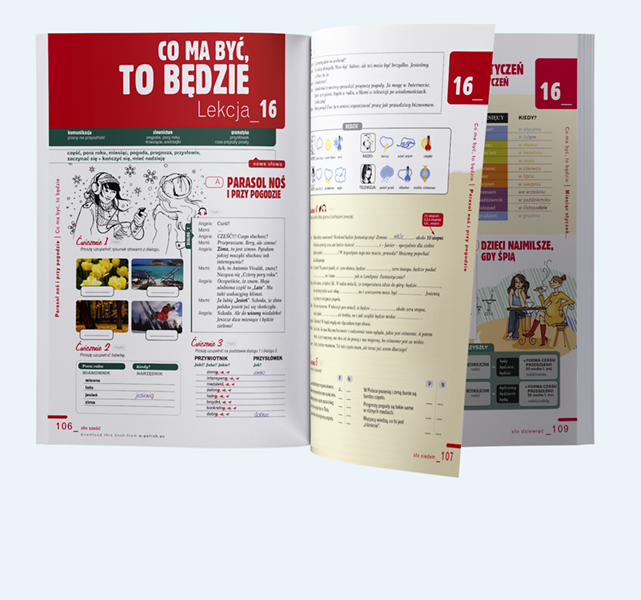 sample recordings
download