"POLSKI krok po kroku 2" coursebook
Polish for foreigners coursebook - intermediate
The second part of the series, developed for the intermediate level, is a faithful continuation of the textbook POLSKI krok po kroku 1. The first lessons repeat and systematise issues that are already known and, at the same time, based on the stories of the characters, introduce them to the fictional layer of the book. Such an arrangement of the material allows the teacher to check the actual proficiency level of the learners as well as to discover the group's backlog and help it catch up on grammar and vocabulary. As far as students are concerned, it facilitates a smooth transition to the next stage of learning.
Similarly to the first part, new vocabulary and grammar problems are introduced in the context. However, in addition to dialogues, there are numerous texts based in part on authentic dialogues or adapted to resemble them. In addition to excerpts from press articles, interviews, texts on sightseeing, one will find here biographies, e-mails, cover letters and even an excerpt from the speech of General Jaruzelski given on 13 December 1981.

The textbook contains plenty of cultural and historical texts!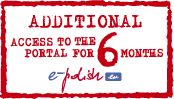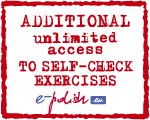 210
min.
MP3
| | |
| --- | --- |
| Title | POLSKI krok po kroku 2 |
| ISBN | 978-83-930731-1-5 |
| author | Iwona Stempek, Anna Stelmach |
| type | Coursebook, e-coursebook |
| skills | listening comprehension, writing, vocabulary practice, speaking, reading, grammar practice, pronunciation practice |
| number of pages | format | weight | 160 | A4 | 730 grams |
download